What a great feat purchasing your first home is! Of course with the euphoria is also some apprehension. You'll definitely want a REALTOR® looking out for your greatest interests, and you'll probably need some guidance along the way. As experienced authorities in the Lake Wales Polk County area, we're absolutely able and ready to assist you with buying your first house.

Not all REALTORS® are equally able to help you find a home. Our dedication to our clients is what makes the difference.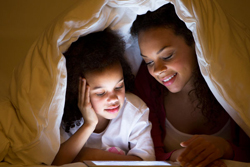 When you hire Prime Plus Real Estate Inc. to help with your first home purchase, here's what you can expect:
The process of purchasing a house has many twists and turns. We'll be there for everything from finding the ideal home among all the homes available in Lake Wales, to providing guidance on closing costs and everything in between.
We'll help you outline your list of wants and needs for your new house, plus your neighborhood, and your school district.
The financial components of buying a house can be mind-boggling. We'll walk you through the different mortgages and home buying plans to choose from.
We'll keep track of all the brand new listings, and make sure you see all the properties that match your criteria.
Rest assured we'll do everything we can to relieve all the anxiety that goes along with purchasing a home.
We are ready to assist you in finding your perfect home in the Lake Wales Polk County area!
Didn't see your dream home listed here? Give us a ring at 863-676-7040 and we'll provide you with a list of all the houses in the Lake Wales and surrounding areas that meet your needs.